TMJ Legal Services
About us
We are a regional firm of solicitors established in 1986 offering a wide range of services to private and business clients. Over the years we evolved first into a partnership, then an LLP, and then into our present limited company, TMJ Legal Services Ltd.
We have offices in Hartlepool, Peterlee, Durham, and Wingate, so we are well-placed to serve clients in the North East. We also welcome enquiries from further afield and often run cases via telephone, video conference and email without the need for a face-to-face meeting. We have many clients who live away from the area but use us regularly because of our personal and consistent service.
The firm has been awarded the Lexcel Legal Practice Quality Mark annually since 2018.  The accreditation, from The Law Society of England and Wales, recognises excellence within legal practices.
The firm has many areas of expertise, and we are an accredited member firm of the Law Society Panels for Conveyancing Quality Scheme, Personal Injury and Family Law. We also have accredited experts in wills and probate and elderly client work.
We offer fixed fees whenever possible, and Legal Aid is available for some matters. We also offer a free first interview to ensure that our quote is accurate.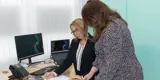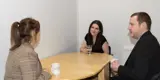 We serve the North East from offices in Hartlepool, Durham, Peterlee and Wingate
Our prices and costs are transparent
If we do not deal with your area of work, we can refer you to a specialist firm
While we offer a comprehensive service to our private clients, we also help those eligible for public funding (Legal Aid)
TMJ Legal Services
Our People
TMJ Legal Services
TMJ Legal Services has been helping individuals and businesses since 1986. We offer a range of advice and services. 
Your first appointment is free to help you weigh up your options.